ARCHIVE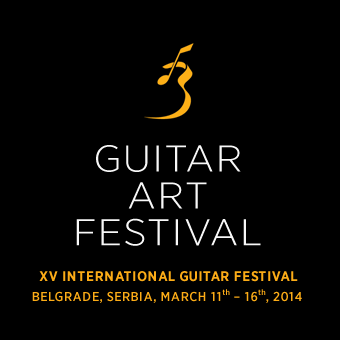 Guitar Art Expo
(March 15th, 2014, Belgrade Youth Center, Americana Hall)
This year the traditional manifestation of the Guitar Art Expo festival introduces a new concept into its organization. For the first time a competition of the acoustic demo bands is being organized in order to gather and promote guitar players of all profiles. The idea is that the Expo manifestation at the festival becomes a leading place for all guitarists, guitar builders and representatives of the music industry. This Expo's concept suggests the future path of development, of the festival itself, which desires to give support and platform for the development of the alternative music scene in the region.
Guitar Art Festival in cooperation with Demo Masters competition promotes five acoustic demo bands in the Dom omladine Beograda Mentors of this manifestation are: Olga Kepčija, Vlada Džet, Dragan Ambrozić and Petar Jatović. The winner of this competition will have his own concert at the next years Guitar Art Festival.
Guitar Art Expo will also keep the tradition of its publishing/fair character. The participants and visitors will have the opportunity to see the exhibitors of the guitar industry, who will present the newest trends in the best way possible. This fair character satisfies the needs of local musicians, admirers of good sound and companies with their offers, all at one place, indulge to their various desires.
PROGRAME:
SATURDAY, 15 MARCH
12:00 – 13:00 – Arrival and sign up of the contestants
13:00 – 14:00 – Grand opening and a mini concert
15:00 – 18:00 – Competition of the Demo bands
19:00 – Winner announcement
Contestants:
2. Neša Zlatanović "Mr Swagger"
5. Ivan "Bluz Mašina" Milenković